In partnership with Thong Guan to bring you optimum stretch film applications
Get your optimised stretch film applications for the best values in return
In partnership with Thong Guan Industries Berhad, through the ENGAGE programme, Newton helps you get the most out of your stretch film by optimising your applications.
ENGAGE helps you reduce unsaleables, boost savings and comply with EUMOS 40509.
Thong Guan is one of the largest plastic packaging manufacturers in Malaysia, producing high-quality stretch films with performance consistency.

THE RIGHT LOGISTIC SOLUTIONS
Newton specialises in analysis, optimisation, and innovation of load unit stability, optimal safety and sustainability solutions.

Reduce unsaleables and cost of in-transit damages

Reduce film usage without compromising performance

Enhance sustainability by eliminating unnecessary waste

Increase savings and improves your bottom line

Lower labour costs and cut cycle time

Increase operational efficiency

Improve your customers' satisfaction

Promote road safety through the reduction of insecure load-related accidents
We understand that every pallet is unique. The weight, content, and travelling distance will impact your delivery performance. As such, ENGAGE factors these into consideration to ensure optimum results for your competitive advantage.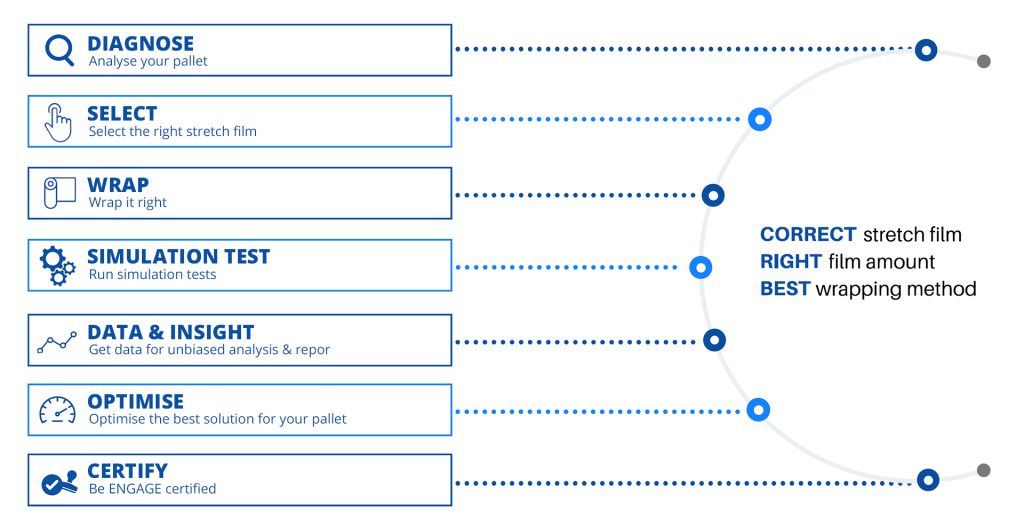 Through ENGAGE, you use the correct stretch film at the right amount with the best wrapping method.
GET THE BEST VALUES THROUGH OPTIMISATION.